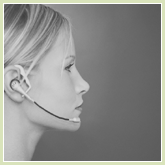 Forte CRM Solo
Category: CRM software
Publisher: Forte CRM Ltd
Price: $0.00 (per user)
Description:
Forte CRM Solo is a free 'complete electronic contact file'. It's a self-contained CRM tool, for the small businesses that has growth in mind. As the first of the extensive Forte CRM product range, it provides contact based CRM features to automate your relationship procedures, that can grow in features, customizability, and scalability. Includes a PIM, email, notes, document engine, query builder, report writer, and filter system in one package.
Homepage: http://www.fortecrm.net/content/view/55/
Type: Desktop application
Platform: Windows
Prerequisites: Min: 256MB RAM, 512MB, 1.6GHz CPU, 800x600. Recommend: 512MB, 2.4GHz CPU, 1024x768 or more.