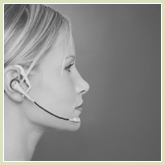 Helpdesk Software
Helpdesk-Software.org is a free online directory of Helpdesk, CRM, Knowledge-base and other business-oriented software products. Helpdesk-Software.org is targeted at IT-Professionals and Technical Support Managers and all who believe in benefits of providing outstanding customer service and technical support.
This site features Jitbit Helpdesk Ticketing System and Jitbit Hosted Help Desk - an affordable commercial help desk application.
Nov 25th, 2012 - LogicNow - Full customer communication and help desk platform, track emails/web requests and twitter communicat...
Nov 25th, 2012 - sitehelpdesk - Suitable for any Internal services, IT service Management or Customer support...
Mar 16th, 2011 - HelpSpot - HelpSpot help desk software...
Mar 16th, 2011 - Easy Time Logs Express - A time tracking, timesheet, and project management software product....
Dec 19th, 2009 - Jitbit CRM - Web-based CRM software...
Dec 19th, 2009 - Invoice Manager - Invoice Manager - Invoicing Software for Small and Medium Business...
Dec 19th, 2009 - DocRetriever for Sharepoint - Restore SharePoint documents and list items from your native SharePoint backups...
Save your time and find the right solution. Visit our Helpdesk Software Directory
Get listed and attract new customers. Submit your software to our website (free)
What is Helpdesk Software?
Help desk's come in all shapes and sizes - some simply provide a contact page to track any issues, whilst other more complete systems will convert emails to tickets, track assets, have a huge knowledge base and provide detailed reports. The best software options are very easy to install - requiring only very basic computer skill - and allow you to offer your customers a level of support that would be almost impossible without a help desk.
Why Do I Need Help Desk Software system?
Help desk software is not only a crucial addition to the armoury of any serious web based business, but according to ITIL it is the first point of contact for consumers and customers to make requests of you or report any issues with your service. It is, therefore, vitally important that you understand why it is a crucial addition. Unless you are able to answer your email 24/7 and have 24/7 access to problem solving teams of technicians around the clock all whilst trying to grow your business you need a help desk.

Your help desk technicians will be able to track every stage of the support process, even with multiple clients, and review any issues at any stage with the minimum of fuss. This is such a time and resources saving measure, but it is often considered too late by growing companies. Customer relations are pivotal to the healthy reputation of your business and should be right at the forefront of your mind when you are developing your website - make it as important as your logo!
What Are The Options?
Well, the basic choice is between a web-based "hosted" help desk and a "downloaded" version that is installed on your own server. There are many reasons for choosing one over the other, but it mostly comes down to your level of experience and the amount of control you wish to have over your help desk. If you have limited computer skills a web-based help desk managed by a provider will provide you with a great service, but if you want full control of back-ups, data and the software a downloaded help desk is for you.
When looking for a help desk to try consider a company that offers either option so you will be familiar with the product if you decide to swap. Also the best companies will provide excellent and long-lasting trial versions.